Hi Everyone! I am bringing you today a very requested post for those of you who are new into this world. Apparently social networking is one of your main issues. So,I thought that it would be interesting, showing you the basics and different uses of all of them.
Hola a todos! Hoy os traigo una entrada que muchos/as me habéis pedido. Está destinada a todo aquel que lleve poquito tiempo en este mundillo y desee combinar su blog con la redes sociales, ya que tiene un peso muy importante en el momento de promocionar vuestro blog.
First of all, social networking is an essential part of being a blogger, because it allows you to connect with people in many different ways. The main objective is to make yourself approachable and reliatable, so that they know you are more than an outfit.
En primer lugar, las redes sociales son una herramienta esencial, porque nos ayudan a reducir esa distancia emocional, ya que es una interacción entre personas que no conocemos físicamente y de esta forma nos podemos mostrar mas accesibles y en definitiva demostrar que somso más que un outfit bien combinado.
The main social networks are: Facebook, Twitter, Pinterest and also we must include bloglovin.
Las plataformas principales son: Facebook, Twitter, Pinterest y por supuesto bloglovin.
Facebook: The best way is to create a Fan Page. It takes literally 2 minutes and it is really easy. What can you do there? Show your updates to those who follow you, and share the behind the scenes of everything related to your blog.
Facebook: La mejor manera de promocionar vuestro blog via Facebook, de forma gratuita, es creando una "Facebook Fan Page" de forma que vuestros amigos puedan darle a "Me gusta" y así dar a conocer vuestro blog. Pero, ¿qué debemos publicar exactamente? Las entradas nuevas del blog con un link y una foto y un poco lo que se cuece en el momento de preparar un post.
Twitter: This is the kind of tool that needs to express who you are, you can tell your followers about your updates too, but the main thing is showing who you are and your opinion about different topics wether they are related or not to your blog. My advice? Talk about your daily life, and share your opinion on topics that affect you. Another essential part of twitter is who you need to follow, I will say employees at enterprise that you may want to work in the future is a nice idea, as well as other bloggers. But it is really up to you.
Twitter: Twitter, es una herramienta para mostrar quien eres realmente. Por supuesto que también podéis ( y debéis) publicar un link a vuestra nueva entrada, pero para mí lo que la hace diferente es que puedes opinar sobre temas de actualidad, hablar de vuestro día a día, y seguir a gente muy interesante. Yo creo que esto último es clave para ampliar nuestros contactos, así que os recomiendo que sigáis a otros bloggers y a profesionales del campo en que vuestro blog pueda encajar más en cuanto a temática ( Si os hace ilusión también podéis seguir a vuestro amor platónico de hollywood, yo ahí ya no me meto).
Pinterest: This one is my favourite, it is my little baby hahaha. The main purpose is showing your visual artwork, it can be pictures of outfits, diys, any visuals or collages that you may do. But also creating boards, which are folders with pictures that mean something to you. I like having one for quotes, but anything that really interests you is what you need to share. As the name says, the main objective is to inspire others and show them interesting material.
Pinterest: Esta última es mi favorita. El objetivo es, mostrar vuestro trabajo visual, ya sea con fotos de outfits, diy o el collage de tu carpeta para ir a clase. Podéis crear carpetas con fotos ordenadas por temáticas. A mi, personalmente me gusta tener una con frases que me puedan llamar la atención, pero realmente la clave está en compartir aquello que a nosotras nos interese, porque seguramente sirve para inspirar a otra persona.
Hope you guys like and do not forget to follow me ;) please!!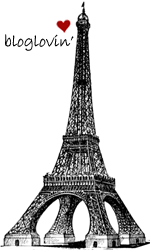 Bloglovin click in the Eiffel Tower/

Para seguirme en Bloglovin haced click en la torre Eiffel
Twitter: @shineonbyandrea
Pinterest: shineonbyandrea
Facebook Fan Page: www.facebook.com/shineonbyandrea